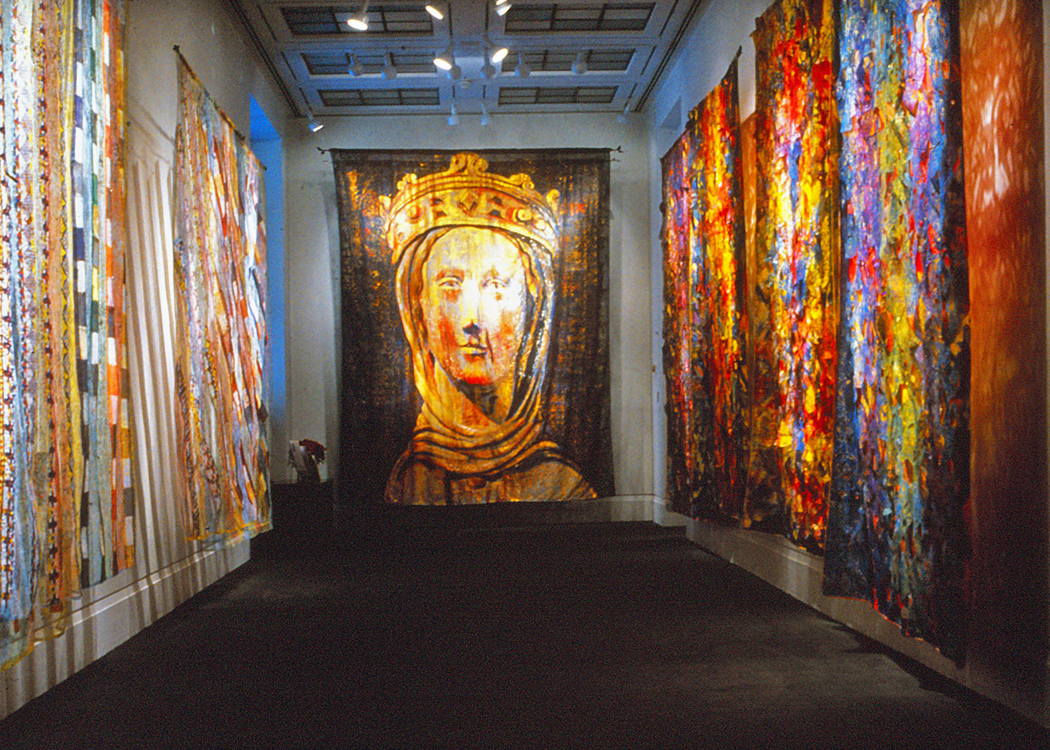 The Art Gallery of Mississauga became a Romanesque church with the front part of the gallery holding a  dramatic Maria Regina panel in front of the nave with 2 sets of net fabric column panels forming the aisle. The large back gallery was flanked with sets of double hangings on either side of the gallery suggesting a double aisle, the mosaic walls and the cushion columns within the body of the church. The back wall of the gallery held the large Pantocrator panel.
James, son of Zebedee was one of the Twelve Apostles of Jesus. He was a son of Zebedee and Salome, and brother of John the Apostle.
John the Baptist was an itinerant preacher and a major religious figure who led a movement of Baptism at the Jordan River in expectation of a divine apocalypse that would restore occupied Israel.

The Cloister of Monreale is the reference for the four sets of double mixed media nylon panels in the first gallery of the exhibition. This splendid example of Sicilian Romanesque sculpture, almost intact in its original architecture, was built by William II together with the basilica and the Benedictine Monastery, of which it was part.