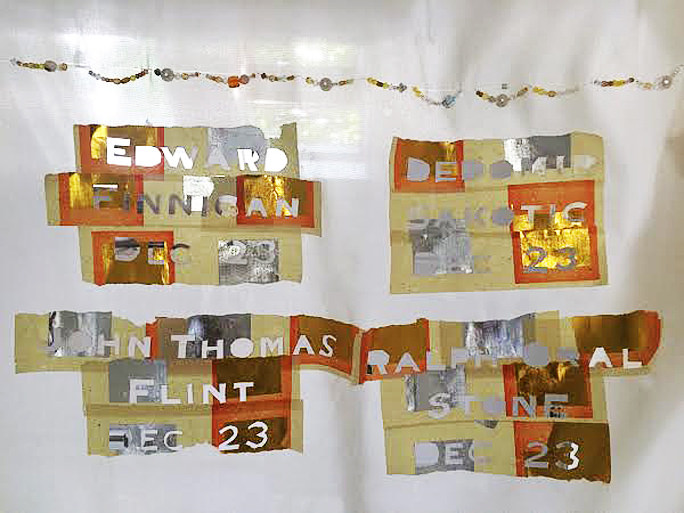 Scheduled exhibition date –   2017-18- the Church of the Holy Trinity. Toronto
The Toronto Homeless Memorial remembers those who have died as a result of homelessness in Toronto. This project is maintained by Holy Trinity and other concerned citizens- The list is now kept by the Toronto Homeless Memorial Partnership.
I have exhibited art installations at the Church of the Holy Trinity since 1993 and have always been both conscious and considerate of the church mandate
Since its construction, the city of Toronto has expanded so that the church now finds itself in the middle of Toronto's urban core. As a result, the church has tailored its ministry to the urban homeless and needy, and maintains a memorial outside the church doors which lists the names of homeless people who have died on the streets of Toronto.
The project is the construction of a massive great coat which forms a tent like structure 9 x 9 x 9 ft made of bed sheets and which can be entered by the public.  It is supported by wooden poles and is easily moved according to location
The text on the fabric base is embellished with metallic foils, acrylic paint, beading and appliqué.  Colour changes in the panels represent a moment of the day moving from silver and pale gold for the first panels early morning colours through to the seventh and last indigo panel for night.  Each section as set out in the official list is delineated with a line of coloured and textured beads, pearls and crystals enhancing the colour of the panel segment it delineates. Surfaces are sealed for protection and finish.
The installation piece echoes others in my career where fabrics are cut, richly embellished and painted.